State Institute of Physical Education for Women
Hastings House, 20B Judges Court Road, Alipore, Kolkata, Pin-700027
FROM THE PRINCIPAL'S DESK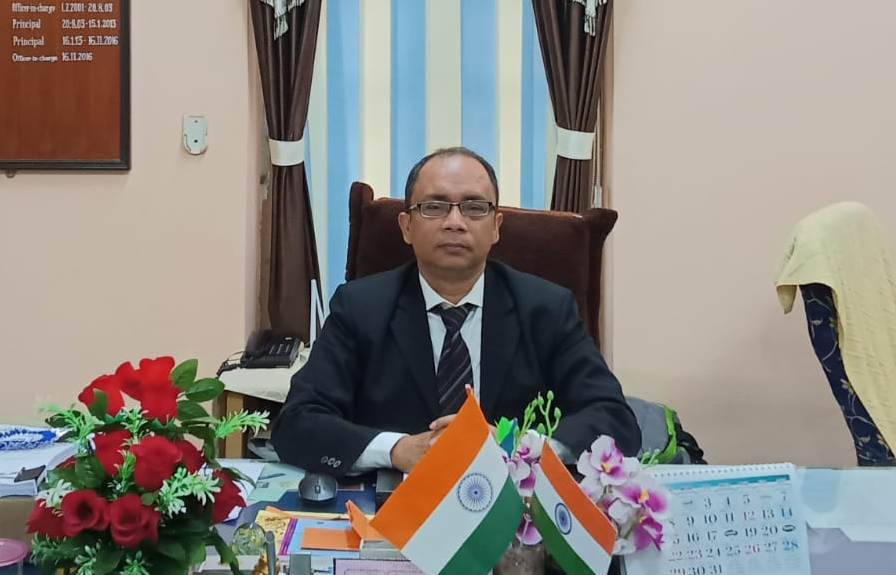 State Institute of Physical Education for Women, Hastings House started it journey since 1975 at the historical site of Hastings House campus. At the time of British India, Warren Hastings used to stay at this place. Later on after independence the place was converted as educational hub totally devoted to empower the women of Bengal.
In this campus a girls may admitted in Nursery standard at Multipurpose Govt. Girls School and can complete her schooling up to higher secondary. There was a degree college named Sister Nibedita Govt. General Degree College for Girls from where she can be graduated. After that she may complete teachers training course for Primary level from Calcutta Primary Teachers Training Institute. If she wants to become a teacher in secondary level school, she may complete B.Ed course from Institute of Education for Women. If the girls wish to become a teacher of Physical Education they may opt for B.P.Ed and M.P.Ed course which is also available in this campus and the college which providing this opportunity is State Institute of Physical Education for Women.


This college was established with a view to produce qualified women teachers for the secondary schools of West Bengal. That time the demand of lady physical education teachers was high due to incorporation of Physical Education in the school curriculum as compulsory subject in secondary level. The college was affiliated by the University of Calcutta and initially fifty students were admitted in the college. After NCTE come to effect, the college comes under the NCTE control from 2005 and by this time post graduation course in physical education (M.P.Ed) was also introduced and it started from the year 2007. In the year 2015, college got the revised recognition from NCTE for both the B.P.Ed and M.P.Ed course. The courses are fully residential in nature.


The college is always trying to provide the best teaching-learning environment to the students. It always devoted to enhancement of the professional quality of the students as physical education teacher in schools and higher education institutes. That is why the number of students admitted in the B.P.Ed and M.P.Ed course is very limited, though the permitted intake capacity for this college is 100 for B.P.Ed and 40 for M.P.Ed by the NCTE. The hostel facility is not enough as per the requirement and therefore, only 60 students can be accommodates in BPEd Hostel and 50 students in the MPEd Hostel. The college is constantly putting effort to construct a new Hostel in its campus to increase the intake capacity both in B.P.Ed and M.P.Ed courses.


The college has a big play ground, two Basketball Court, a well equipped Gymnasium cum Multipurpose Hall. There are well furnished ICT Lab, Anatomy and Physiology Lab, Anthropometry and Rehabilitation Lab and a big library with thousands of texts and reference books available for the students and teachers. Plenty of sports equipments provide students to practice and learn the sports skills efficiently. The college started at around 7.00 AM at Morning with compulsory Physical Exercise and conditioning classes and runs throughout the day with lot of practical and theoretical classes and ends at 5.00 PM evening. Some time special classes like Self defense activity is performed during the evening session at multipurpose hall. So there is always a compact schedule to be followed by the students. Beside this all opertunities, college is also preparing to introduce the M.Phil and Ph.D courses in Physical Education which will start as soon as the permission received from the University.
Copyright (C) State Institute of Physical Education for Women